Partnership Program
Are you ready to turbocharge your printer or copier business? The Printer Repair Group Partnership Program is the #1 program in the US for printer and copier companies that want to grow their business.
We help printer and copier companies grow by connecting them with customers that require service and repairs. We believe that a service call is the first step towards developing long-term relationships with the businesses that you help.
Whether you want to do more service work or sell more equipment and toner, The Printer Repair Group Partnership Program will be your new secret weapon.
Unlimited Leads
There is no limit to the number of leads you receive each month. ALL inbound leads are sent directly to you. The more you get, the happier we are.
Exclusive Partnerships
Unlike other lead generating systems, we DO NOT distribute or share your leads with your competitors. You are the only one receiving the leads.
Lead Tracking
Our lead tracking software allows you to track, document, and evaluate your territory's activity. Listen to calls, see call duration, view form submissions and much more.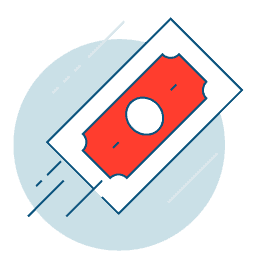 Higher ROI
Our flat-rate pricing model delivers a higher ROI than pay per lead models. We eliminate the worry of paying for bad leads. Furthermore, our "no contract required" policy removes all risk.
50,000 Leads, and Counting
We've delivered more than 50,000 inbound service leads to our partners! Here are 100 leads that impacted their bottom line!
3D Systems, Inc.
Akebono Brake
Amherst College
AmWINS Group, Inc.
Askew Industrial
Atlanta Public Schools
Atlanta VA Medical Center
Atlas Copco
Auburn University
Avada, Inc.
Beacon Hospice
Blue Cross Blue Shield
Boral Bricks
Carolina Polyglot
Carolinas Healthcare System
Charlotte Motor Speedway
Charlotte Observer
City Of Austin
Coalogix
Colorado State University
Community First Credit Union
Corvel Corpration
Courtyard By Marriott
City Of Greenville, SC
Curtis Wright
Dak Americas
Danbury Health
Davidson College
Debotech
Deloitte
Dow Healthcare
Duggan Manufacturing
E & J Gallo Winery
Energizer
Environamics, Inc.
Exel, Inc.
Federal Express
Ferguson
Fifth Third Bank
Finishmaster
Florida International University
Fresenius Medical Care
Fulton Technology Corporation
Gardner–Webb University
Glock, Inc.
Greenville School District
Grove Medical
Hajoca Corporation
Healthgram
Huntington Medical
International Paper
Iowa Sports Foundation
Johnson Control
Loaves And Fishes
Maclean Power Systems
Marlatex Corporation
MARTA
Medical University of South Carolina
Mergent
Mitutoyo America
Mobilitie
Nexus Health
Northwest Gas Company
Northwestern Mutual
Ogletree Deakins
Penske Truck
Premier Pharmacy
Regional Medical Center
Regions Banks
Salisbury University
SC Air National Guard
Schindler
Shaw Industries
Simpson University
Skyware Global
Sonitrol
Sonoco
Southwest Airlines
St. Jude Children's Research Hospital
State Farm Insurance
Telware
Tennessee National Guard
The Home Depot
Toyota South
Travelers
Trustpoint Hospital
Union Power Cooperative
United Surgical Partners International
United Technologies
Univar USA
University Hospitals
University of Minnesota Duluth
University of Tennessee Medical Center
US Coast Guard
US Navy
Vast
Wells Fargo
Widener University
XPO Global Logistics
Z Man Fishing Products