Office Equipment Repair Service
From the first printer we repaired in 1997 to exceeding 500,000 repairs, The Printer Repair Group has become the #1 office equipment repair company in the US. If you are a business looking for a reliable company to provide on-site repairs for printers, copiers, MFPs and other business machines, look no further. Contact The Printer Repair Group near you for professional repair services today!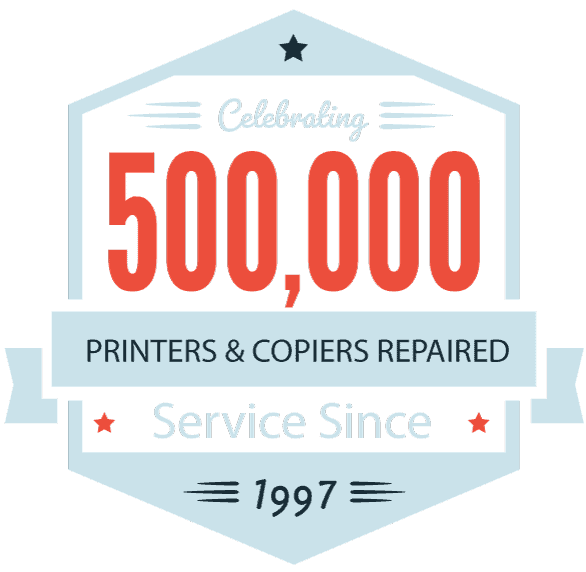 We've helped more than 500,000 customers with fast, affordable office equipment repairs. Our certified techs are ready to help you too! So contact The Printer Repair Group near you for professional office equipment service today.
Printer Repair Service for Home Users
If you're reading this, there is a good chance that you are having trouble finding anyone that will repair your inkjet printer. So you may be thinking, "I just bought this printer; it must be worth repairing. Why can't I find anyone that repairs small ink printers?"
If you want to find out why you are having trouble, continue reading "Why You Can't Find Anyone to Fix Your Small Inkjet Printer" on this page.
The Printer Repair Group's service partners are small business owners. Each location is independently owned and operated by the partner. Therefore, the services offered in your area are determined by the partner, not by The Printer Repair Group. For this reason, the services offered in one market may differ from those offered in another. Furthermore, the partner sets the service pricing in their market. Therefore, their pricing applies to their service area only.