Today businesses are looking for printer and copier solutions to support their in-office workforce and work-from-home employees. The Printer Repair Group has solutions for both! From buying a single printer to refreshing an entire fleet of printers and copiers, The Printer Repair Group can help. We have the latest printers and copiers from all the brands. So if you are looking to upgrade your printers and or copiers, contact The Printer Repair Group near you. We'd love to help!
Why Choose The Printer Repair Group for Printers, Copiers and MFPs
For 25-years, The Printer Repair Group has partnered with the most reputable office equipment companies in the US. As a result, we sell a diverse range of printer and copier brands. In addition to selling multiple brands of printers and copiers, we also have fantastic deals on both new and used office equipment. So whether you are looking for an HP, a Xerox, or any other brand, new or used, we have solutions to fit your needs!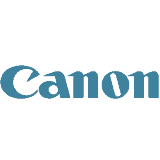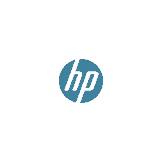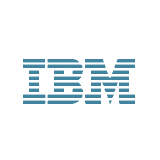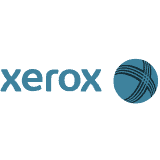 Copier and Printer Technologies
Are you curious about what type of printer or copier may be best for you? If so, you're in the right place. First, read our breakdown of the available printer and copier technologies. Then, contact The Printer Repair Group near you to help choose a copier or printer that aligns with your goals.
Laser Printers
Black and White Laser Printers
Black and white laser printers can provide significant cost savings for businesses where color printing isn't required. When choosing a printer, ask yourself do we really need to print in color. If the answer is no, a black and white laser printer could be a fantastic way to lower your overall cost of printing.
Color Laser Printers
Color laser printers are an excellent solution for the in-house printing of marketing materials and other documents that require color. If your business requires color printing, we can show you which color laser printers have the highest print quality and lowest cost of ownership.
Multi-function Printers (MFPs)
Multi-function printers, or MFPs, are like a smaller version of a copier. They combine the capabilities of a printer, copier, scanner and fax machine into one compact device. In addition to print, copy, scan and fax functionality, MFPs include document workflow solutions, top-notch security, mobile printing, duplex printing, automatic document feeders, and cloud integration. As a result, multi-function printers can be a cost-effective solution for individuals and workgroups.
*Printers and MFPs for Work-from-home Businesses – If your company has shifted to a work-from-home model, we have solutions for you. So let us help you select the perfect printer or MFP for your work-from-home employees. We only recommend printers and MFPs that are easy to use, reliable, secure and provide the lowest cost of printing. So if you have employees working from home, get in touch with The Printer Repair Group near you for the best printers and MFPs designed for work-from-home-employees.
*Choosing a Printer for Office Use – When selecting the best printer for your office, it is vital to understand the intended use and goals. For example, how many users will print to the printer? Is color printing or specific paper sizes required? And finally, does the printer fit within your budget?
Understanding your printer requirements is the best way to save money and buy a printer that aligns precisely with your business's needs. So before purchasing your next printer, make sure to check in with The Printer Repair Group near you for the best deals on printers designed for office use!
Business-Class Copiers
Business-class copiers provide the same functionality as MFPs, but on a larger scale. In addition, copiers support higher volume printing, additional paper sizes and media types, and other options such as stapling, hole punch and advanced finishing options.
Black and White Copiers
The most significant benefit of black and white copiers is that they cost less to operate than color copiers. As a result, they are an excellent option for businesses that don't require color documents.
Color Copiers
If your business frequently requires color documents, a color copier can provide long-term savings and benefits by keeping your printing and copying in-house.
*Choosing a copier that is right for your business is crucial. Conversely, making the wrong choice can negatively impact your business operations for years. So if you are in the market for a new copier or nearing the end of your copier lease, contact The Printer Repair Group near you. We will help you select a copier solution that aligns perfectly with your business needs.
Wide-format Printers/Plotters
Are you looking for an in-house print solution with the ability to print large-scale documents, posters, blueprints and plots? If so, a wide-format printer is the best option. Contact The Printer Repair Group near you for the best deals on wide-format printers.
The Printer Repair Group's partners are small business owners. Each location is independently owned and operated by the partner. Therefore, the partner determines the products and services offered in your area, not the Printer Repair Group. For this reason, the products and services offered in one market may differ from those offered in another. Furthermore, the partner determines pricing in their market. Therefore, their pricing applies to their market only.